Message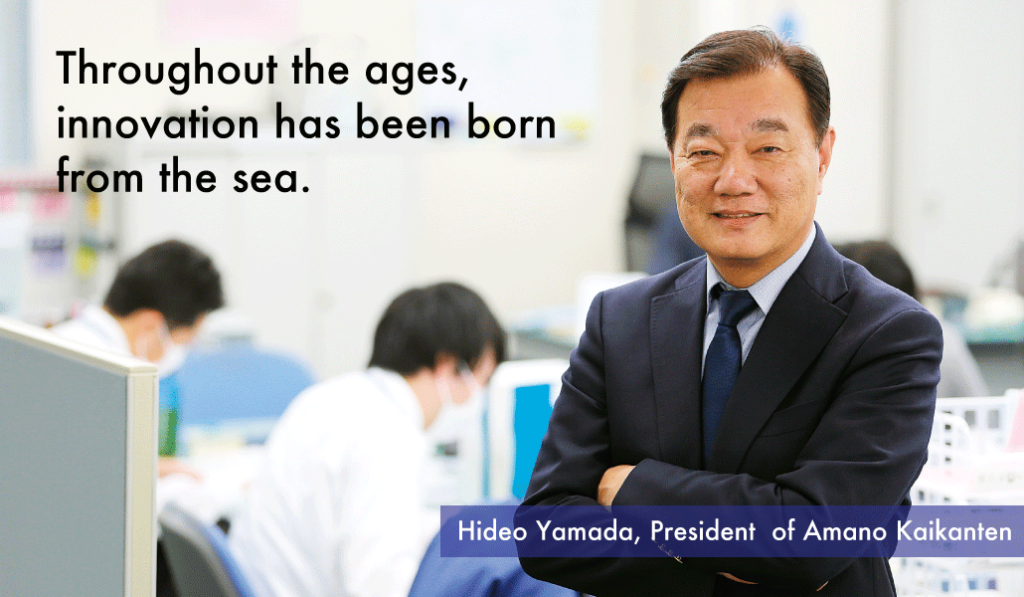 Founded in 1800, Amano Kaisoten contributes to industrial development in Shizuoka Prefecture through our import/export-related activities based at the Port of Shimizu.
Today, against a background of ongoing expansion of global trade centered on Asia and international specialization, the ability to optimize transportation methods, respond rapidly, and make appropriate proposals is required in order for logistics companies to play a major role in supporting businesses' management strategies aimed at enhancing customer service.
Amano Kaisoten will continue to effectively address customers' increasingly sophisticated and diversifying needs in order to provide the very best solutions.
Company Profile
| | |
| --- | --- |
| Address | 2-9-5 Minato-cho, Shimizu-ku, Shizuoka-shi, Shizuoka 424-0943 |
| Representative | President Hideo Yamada |
| Founded | May 29, 1923 |
| Capital | 48 million yen |
| Employees | 490 |
| Annual sales | 11.2 billion yen (2020) |
| Low-temperature storage area | 176,000㎡ |
| Refrigerated warehouse volume | 4,300 ㎡ |
| Partner Banks | Shizuoka Bank, MUFG Bank, Mizuho Bank, Shimizu Bank |